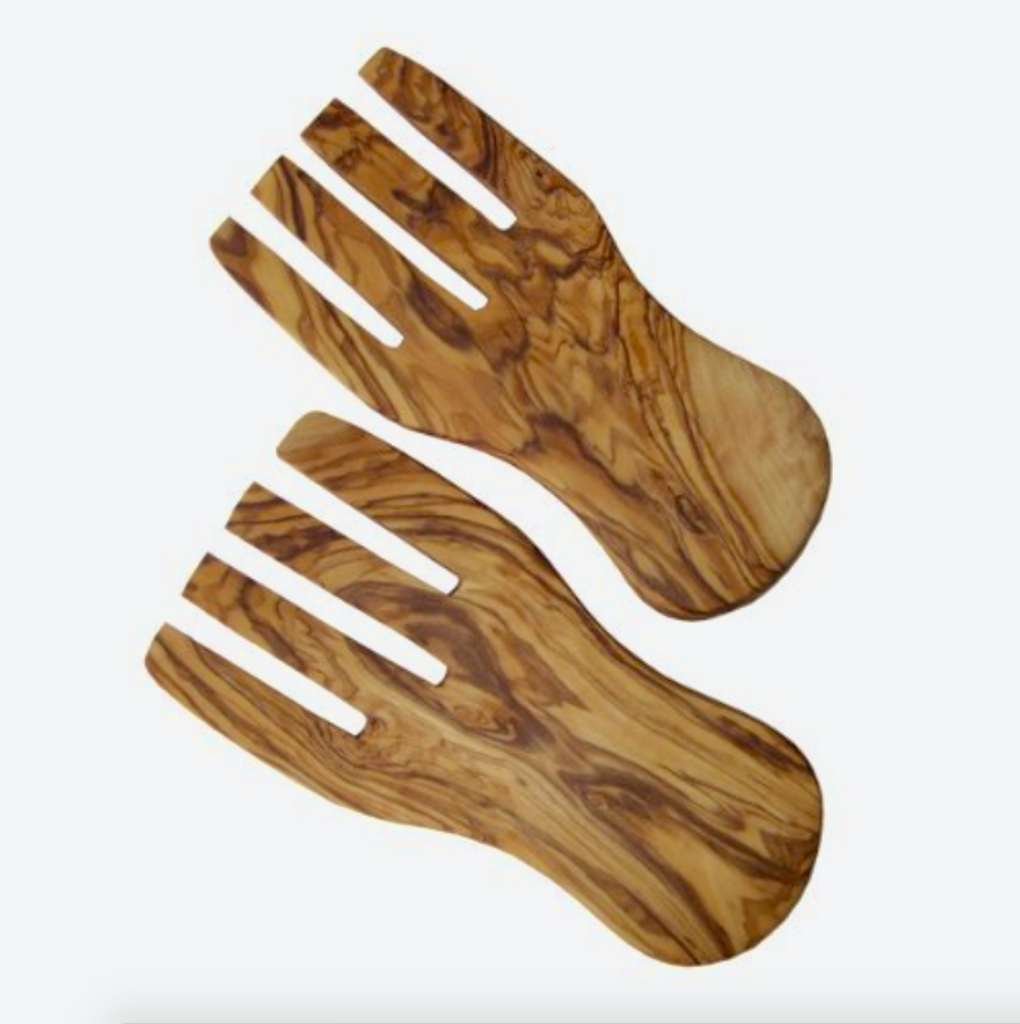 Olive Wood Salad Tongs
$32.00
With a comfortable feel and a generous surface area, these modern salad servers allow for easy mixing and turning of your favorite greens.
Thoughtfully crafted with quality olive wood, the longer you keep and use your bowls, the more you'll notice that the grains become richer and darker. Beautiful set, with each having one-of-a-kind striations and character!
Caring for Olive Wood 
Hand wash only. To help maintain the wood, wipe with mineral oil occasionally to prevent drying and cracking. Do not leave the salad servers soaking in water for long periods of time.